Investment management is an integral part of your overall financial well-being.  It is not just about growing money, although that's always good.  Instead, the real focus should first be on implementing a strategy to support your lifestyle while minimizing your risks. Life changes often create a need to re-evaluate and even to restructure your investments.  But life changes also stir an assortment of emotions that can cloud sound judgment.  In short, it's not a time to DIY or to work with an investment professional who lacks sufficient interest or training in addressing life transitions.
What sets us apart is our specialization in life transitions, our ability to tailor our communication to how you like to receive information and our commitment to putting your interest ahead of our own at all times.
We support you in your journey from what is to what can be.
Personal Planning challenges you to think about where you are and the lifestyle you want to create and serves as a touchstone with which to make sound decisions.
Technical Planning shows you options, and models potential outcomes.
Risk Mitigation highlights potential unfavorable events that may interfere with your plans and identifies how to reduce risks.
Informed decisions ultimately impact a long-term investment management strategy focused on your success and stability.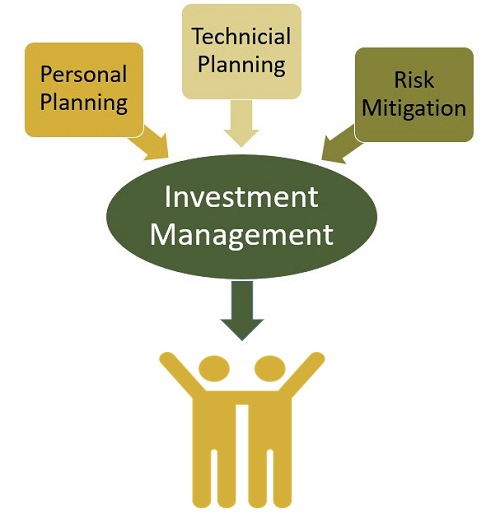 What Sets Us Apart