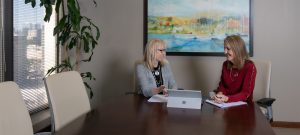 When you want solid advice on life insurance planning, talk to the financial advisors at MBR Financial in Houston, TX.  Life insurance is a versatile product that can be structured to accomplish different objectives. Life insurance is a unique instrument that leverages a relatively small premium to provide an income-tax-free benefit—-a death benefit and/or cash value that can be accessed during your life.  Flexibility and leverage are a key attributes of life insurance.  However, life insurance planning is needed to properly maximize value and minimize risk to fit your needs.
Insurance planning at MBR Financial considers four critical aspects:
Life insurance can be a financial safety net for those you love, a source of money you can use income tax-free during your life, or for a variety of business purposes like funding a buy-sell agreement, or a deferred compensation plan for key employees.
Time horizon. In some circumstances, a life insurance death benefit may only be needed for a specified number of years, while in other cases it may be needed no matter how long you live. Therefore, a realistic assessment is critical to properly selecting and funding a life insurance policy.
Age, sex and health. The purchase of life insurance is not a unilateral decision. Life insurance companies use your age, sex, and health history to assess your lifespan.  The longer you live, the longer the insurance company has your money before paying out a death benefit and enables the company to price accordingly or decline coverage.
The variability of the cost of life insurance is the most confusing aspect.  You can purchase insurance with a guaranteed premium cost or assume some risk of the cash value performance with a lower but variable premium. Taking on more risk requires more monitoring throughout the life of the policy so you know when adjustments need to be made.
At MBR Financial, we help clients evaluate their existing life insurance policy or policies based on their current need, efficiency and structure.  We let you know how performance can be improved by modifying the amount or timing of funding, reducing the death benefit, altering the investments or revising the ownership to better fit your current situation.  If a particular need no longer exists, you may be best served by repurposing the policy to fit your current situation, surrendering it for cash value, or in some cases, selling the policy for an amount greater than the cash value.
When it comes to life insurance planning, MBR Financial in Houston, TX provides the guidance you need to understand your options, benefits and risks, whether you have existing policies or are shopping for new ones.  We work on your behalf to negotiate the best pricing and provide ongoing monitoring services.  When existing policies you have are no longer needed, we can help you receive the most value possible from them.
MBR Financial in Houston, TX, specializes in financial advice for life insurance planning, helping our clients cultivate a secure future for their families.  Find out more by calling us at 832-667-8787 to schedule a free initial consultation.
Plan · Nurture · Grow
Financial Advice as Life Changes to cultivate a secure future
Planning · Investment Management · Risk Mitigation
Life Insurance Planning Houston