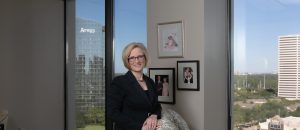 When it comes to life insurance advice, MBR Financial in Houston, TX offers a  multi-step process to find the best fit for you.  Life insurance provides financial security and can be effectively used for various purposes if properly designed, funded, and monitored.  Whether your needs are personal or for your business, it is always good to seek out sound advice to help you select the appropriate type of policy, amount of death benefit, fund it appropriately, and monitor performance.  Life insurance is a contract with certain conditions, risks, and guarantees explained, but it is long, confusing and intimidating.  Most never read it.  If you don't understand the contract and its' moving parts, or if it is not reviewed periodically, the policy may not provide the benefit you thought it would, or worse, may lapse, providing no death benefit at all.
At MBR Financial in Houston, TX, we provide life insurance advice to help you understand which policy is right for you.  We discuss the guarantees provided by the insurance company, the specific risks you assume and how to mitigate them, and how to structure the amount and timing of premium payments. Whether you already have a policy or are looking to purchase a new one, you owe it to your loved ones to avail yourself of sound advice.  Toward this end, we walk clients through a seven-step process.
Define your purpose. For a family, insurance death benefits can be used for many reasons: to replace income, retire debt, pay estate taxes, and provide for both children from a previous marriage and your current spouse.  Cash value in insurance policies can be borrowed — income tax-free — to supplement retirement costs, pay for college, or cover other cash needs.  For a business, insurance death benefits can: fund a buy-sell agreement, set up deferred compensation for key employees, pay off debt, satisfy a debt covenant, or pay to replace a key employee.
Define your time horizon. If your need is for a specified period, term insurance maybe your best option.  If cash value is needed or if death benefit for your lifetime regardless of how long you live, a permanent policy should be considered.
Compute the amount of death benefit or cash value needed to fulfill your purpose. Rules-of-thumb or generic calculators simply cannot factor in the multiple variables you need to make the best decision.  At MBR Financial, we employ robust analysis that considers inflation, varying investment returns, changes in income, and spending at various points in your life.
Identify the type of insurance policy based on purpose, time horizon, and benefit needed. There are tradeoffs between cost, risk, and flexibility—-Term, Guaranteed Universal Life, Whole Life, Universal Life, Indexed Universal Life, or Variable Universal Life.
Determine how you will pay the insurance premium. Structure the policy's premiums to fit your budget and the policy design.
Shop insurance among carriers. Life insurance is not a unilateral decision.  The insurance company must underwrite your health and finances before you can buy a policy.  The best way to shop is to use an experienced insurance broker to access many companies to create competition to get you the best offer. The most competitive Insurance companies for you to consider will be those who target you as their desired customer.
Manage your policy. Periodic reviews, usually annually, make sure it is performing as expected and identify any changes needed.
As fiduciaries, MBR Financial puts your interest ahead of our own at all times — throughout the planning, implementation, and ongoing servicing.  Insurance agents employed by an insurance company naturally owe their loyalties to their employer and do not have a fiduciary duty to you.  We do.
Let MBR Financial in Houston, TX give you life insurance advice that will be the best fit for you.  Find out more by calling us at (832) 667-8787 to schedule a free initial consultation.
Plan · Nurture · Grow
Financial Advice as Life Changes to cultivate a secure future
Planning · Investment Management · Risk Mitigation
Life Insurance Advice Houston