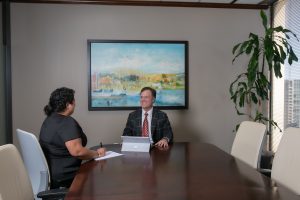 Financial advisors at MBR Financial in Houston, TX, deliver value by taking a global view of a client's situation and how it might change over time.   Our experience and passion enable us to dig deeper and go beyond the mere basics of planning.  In short, we get to know our clients well, focusing on the life you want to live.  We educate you on your options and keep you involved with careful planning, diligent investment management, and astute risk mitigation.  Our services at MBR Financial address your concerns and identify issues that need your attention.
MBR Financial believes that financial planning is critical when you are experiencing major life changes.  Priorities can shift with any new life event: job or career changes, marriage, birth of a child, divorce, retirement, or major health issues.  Sometimes these shifts can be quite dramatic, others are more subtle.  Nonetheless, life events create opportunities and challenges for your finances. The financial advisors at MBR Financial specialize in working with clients who anticipate major life changes or may be in the midst of dealing with them.  Effective planning can help offset the anxiety and uncertainty that often accompany life changes.
The financial advisors at MBR Financial in Houston, TX, actively seek ways to align your finances with your priorities better.  We believe that collaborative planning has the power to improve lives by supporting dreams with wisdom and disciplined implementation. Helping our clients articulate and focus on what is most significant and fulfilling to them enables us to recommend ways that their wealth can make positive differences in their lives and the lives of family, friends, community, and society.
Financial planning incorporates cash flow analysis, investment planning, tax planning, risk management, and estate planning elements.  We combine this information to test and inform the financial impact of choices you are considering.
As financial advisors in Houston, TX, MBR addresses our clients' multiple needs, concerns, and aspirations.  We help you juggle between competing resources and risks.  We address your concerns, such as outliving your resources, dying before you adequately accumulate enough resources for your surviving family, or becoming disabled during your working years or after retirement.  We begin the planning process by determining where you are and then move forward at your pace. Broad areas of planning we address:
Comprehensive financial planning
Retirement planning strategies
Estate planning
Cash flow analysis
College funding advice
Debt reduction/elimination plans
Life, disability and long-term care needs analysis
Income tax analysis
Portfolio analysis
With our comprehensive and ongoing approach, you'll find that Financial Advisors at MBR Financial serve as your advocate. We are Fiduciaries, which means that we put your best interests first at all times.
During periods of major life changes, prudent advice can prevent costly mistakes and help you make well-informed financial decisions that align your finances with your shifting priorities. Our goal at MBR is to help you navigate changes and align your wealth to support the new path you forge. Our financial advisors employ financial assessment, analysis, testing, decisions, and implementation tailored to you. If you have never used a financial advisor before or just need help navigating changing circumstances, a financial review is an excellent place to start.
As experienced financial advisors, MBR Financial in Houston, TX specialize in financial advice as life changes to cultivate a secure future.   Find out more by calling us at 832-667-8787 to schedule a free initial consultation.
Plan · Nurture · Grow
Financial Advice as Life Changes to cultivate a secure future
Planning · Investment Management · Risk Mitigation
Financial Advisor Houston, TX