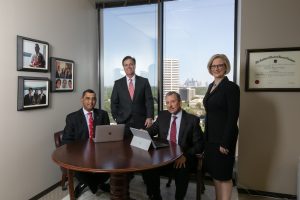 MBR Financial offers asset management services in Houston, TX for discriminating clients who value personalized and proactive management.
Balancing risk, reward, growth, income and liquidity begins by listening and asking thought-provoking questions.  We regularly communicate with you about what we are doing, and ask about changes in your situation and priorities – all to better recognize needed changes to your portfolio.
You and your family work hard to accumulate assets.  Saving money needs to be coupled with sound asset management, so that your nest egg grows appropriately for your situation.  At MBR Financial, we balance market opportunities and risk of loss against your need for growth and income. Our asset management service at MBR Financial in Houston is all about helping you manage your money through a prudent, proactive and objective approach.
Over years of experience, MBR Financial has earned a reputation for positioning client portfolios to opportunistically grow the principal and prudently harvest income and profits for clients' living needs and desires.  We work closely with our clients to establish an investment strategy that balances income, growth and risk, based on a given client situation and time horizon.
MBR asset management process is robust.  We vet investment opportunities in our Investment Committee, which consists of both internal employees and external members.  Our external members are seasoned financial professions who add unique perspectives in geopolitical and economic factors, sector rotation and risk mitigation which are critical factors in positioning your portfolio for current market conditions.
MBR asset management process is dynamic.  We over-and underweight stocks, bonds and cash to adjust portfolio risks – all to preserve capital in downturns while taking advantage of opportunities as markets recover and move to new highs. We identify market sectors that present opportunities to enhance returns.
MBR asset management process is objective and low cost.  We align our interests with yours via our fee-based compensation.  In other words, when you do well, we do well.  We utilize low-cost ETFs, individual stocks, no-load and load-waived mutual funds to keep the underlying costs low.
As your asset management team, MBR Financial in Houston, TX always puts the interests of our clients ahead of our own interests.  As Fiduciaries, your information remains confidential.  We practice due diligence in our judgment, prudence and determinations.  MBR Financial, as a Registered Investment Advisor, remains true to a fiduciary standard that covers our entire relationship with you, including the monitoring of your portfolio and on-going advice.  Many of our asset management competitors in the industry are held to a Best Interest standard, which according to the SEC: "Regulation Best Interest only applies at the time of a recommendation of any securities transaction or investment strategy" (SEC Release No. 34-8603 1347-8).  At MBR Financial "time of recommendation" is only the beginning of our on-going watchfulness.
MBR Financial in Houston, TX designs and implements asset management strategies to grow and protect your savings and prudently harvest income and profits to support your preferred lifestyle.  A robust and dynamic asset management process with on-going monitoring and advice is the hallmark of our asset management. 
Find out more about MBR Financial and how you can benefit from our services by calling us at 832-667-8787 to schedule a free initial consultation.
Plan · Nurture · Grow
Financial Advice as Life Changes to cultivate a secure future
Planning · Investment Management · Risk Mitigation
Asset Management Houston, TX